ML88: Matt Clifford on The Habits of Successful Founders, Dispelling Startup Myths and Building the Companies of the Future
Discover the qualities aspiring entrepreneurs should be looking to cultivate, the environmental characteristics that produce startup hubs and what the world's leading company builder has learned from creating over 100 startups in the tech space.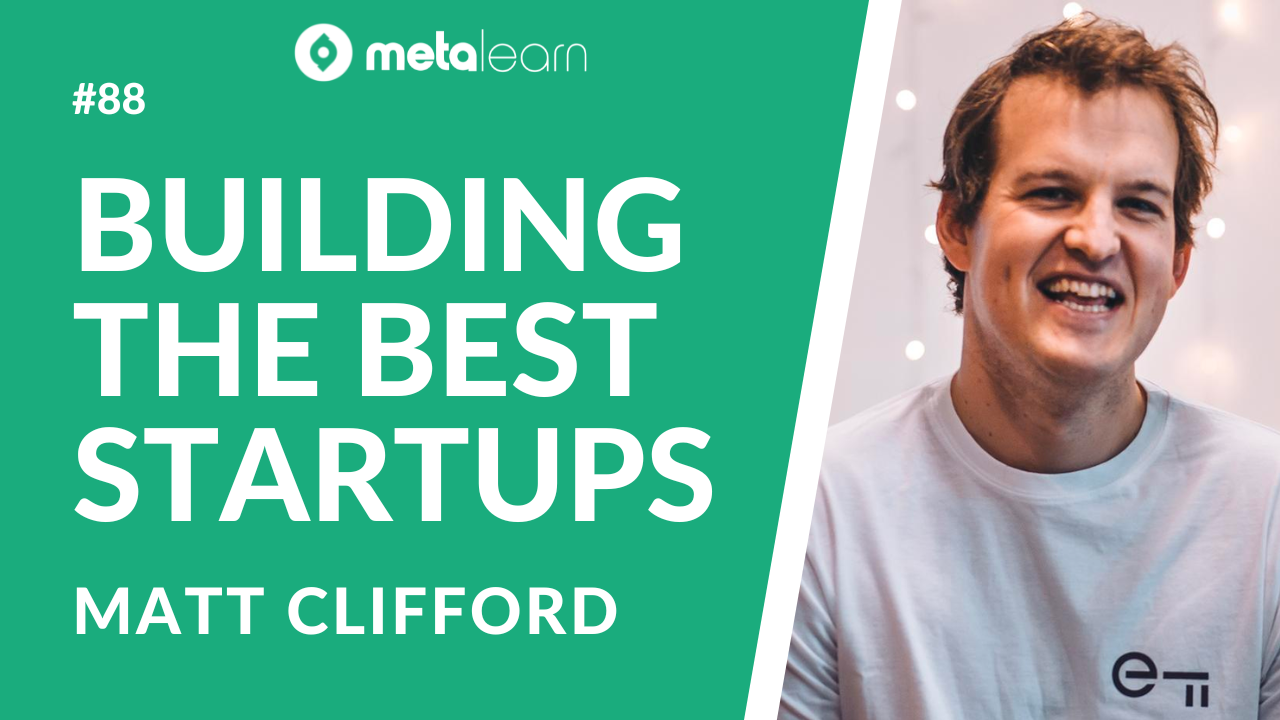 Matt Clifford is the co-founder of Entrepreneur First (EF), the world's leading technology company builder. EF invests in top technical people to help them build world-class deep tech startups from scratch in London and Singapore.

One of the biggest assumptions about entrepreneurs is that they're born, not made, and that it takes a mysterious combination of natural talent and a big slice of luck for founders to be in the right place at the right time.

By building EF with his co-founder Alice Bentinck, Matt has challenged that assumption – because EF creates startups by helping them to find co-founders and commercialise their technology.

And their thesis has been getting validation, because since 2011, they've created over 100 startups worth over $400m including Magic Pony Technology (sold to Twitter for $150M), Tractable and StackHut.

Plus they've recently expanded to Singapore and raised $12.4 million in new funding led by Silicon Valley's Greylock Partners in a deal that sees Greylock partner and Linked In co-founder Reid Hoffman join the board.

In this conversation we discuss a range of topics including:

- The qualities aspiring entrepreneurs need to cultivate
- The environmental characteristics that produce startup hubs
- What Matt has learned from creating over 100 startups in the tech space

So whether you're looking to build a startup yourself or want to get some insight into the tech trends that will affect all of us in the future, this episode will give you all that and more.

Resources


📄 Entrepreneur First raises $12.4M (TechCrunch)