ML82: Rajeeb Dey on Building Learning Organisations, The State of L&D and the Art of Entrepreneurship
Discover the current state of the corporate L&D market, the trends that the world's top learning experts from the likes of IDEO, Google and Airbnb are predicting and the process of building learning organisations and helping people learn better at work.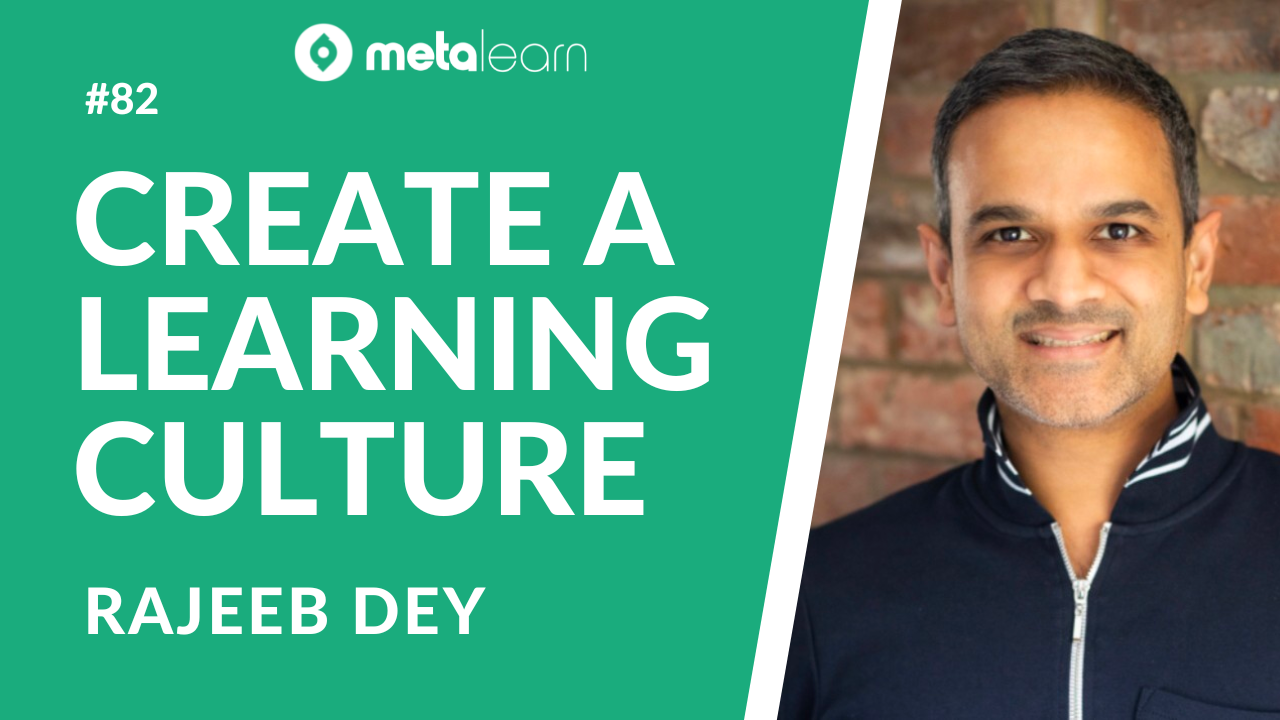 Rajeeb Dey is a serial entrepreneur and the founder of Learnerbly a content platform that helps businesses develop their people by managing budgets, curating content and tracking learning through analytics.

When it comes to L&D, most organisations are way behind the curve. They spend huge amounts of money on training programs that their people forget within a week and many of the workshops are dull and out of date.

Rajeeb is on a mission to change that with Learnerbly by helping people learn better at work.

Before Learnerbly, Rajeeb founded Enternships.com, a portal that connects students and graduates to work placements in startups and SMES. He's also the Co-Founder of StartUp Britain and has been named a Young Global Leader by the World Economic Forum.
In this conversation we discuss a range of topics including:

- The current state of the corporate L&D market and what Learnerbly are doing to improve it
- What Raj and the team at Learnerbly picked up from interviewing over 100 learning experts from the likes of Google, IDEO and Airbnb
- The lessons Raj has learned about entrepreneurship from building and growing 3 successful business ventures

Whatever size business you work in this episode will give you some great insights into the current state of L&D and where it can be improved as well as the skills needed to thrive in the 21st century world of work.

Resources
▶️ Harnessing your Entrepreneurial Spirit - Rajeeb Dey
📄 Artificial Intelligence and the Fourth Industrial Revolution — A conversation with Eric Schmidt