ML81: 5 Learning Problems Solved
Discover the solutions to some of the most common learning problems. Whether you're looking to get over the first hurdle of getting started, want to break through a wall you've hit or just want to find a way to comfortably integrate a new skill you've learned into your life, this episode has you cov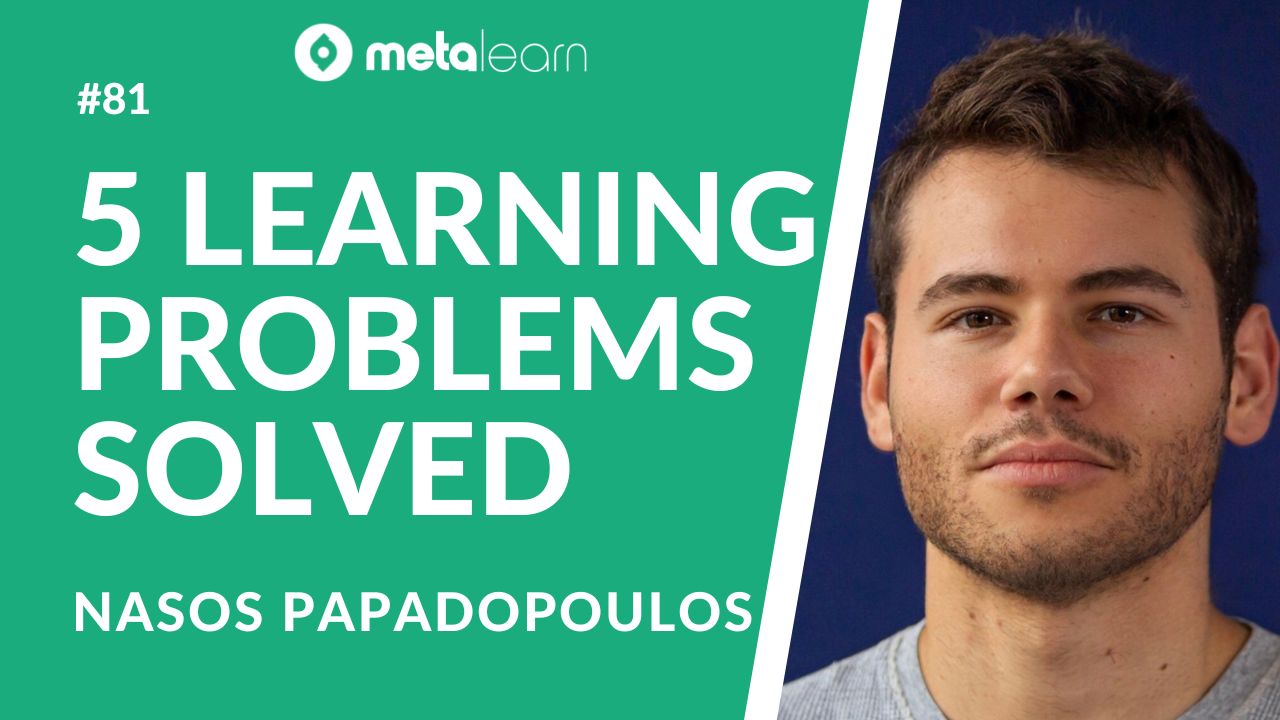 The major problems people face when learning new skills can be broken down into different stages. And the chances are you've experienced one or more of them because I certainly have.

Maybe you keep getting stuck right out of the starting blocks, or lose momentum after a few weeks. Maybe you burn out from doing too much too soon or struggle to fit the skill into your life after you've reached a target.

While methods and techniques are important, a lot of these problems are emotional and psychological and we've all experienced them at one point or another. Most of the time, we know what to do, but we just don't do it!

After years of teaching hundreds of students as university lecturer and tutor, learning new skills myself and fielding your questions here at MetaLearn, I've broken these problems down into 5 stages and identified the solutions to them.
In this short episode, I'm joined by Will Reynolds - writer, videographer and all around MetaLearner. We discuss the 5 major problems including:
1) Not getting started
2) Not getting momentum
3) Burning out and giving up
4) Plateauing and losing interest
5) Integrating skills into your life
So whether you're looking to get over the first hurdle of getting started, want to break through a wall you've hit or just want to find a way to comfortably integrate a new skill you've learned into your life, this episode has you covered.