ML72: Ulrich Boser on The Science of Learning, MetaLearning Basketball and How To Become an Expert in Anything
Discover the key principles of learning science, how to metalearn physical skills like basketball, and the mechanics of acquiring expertise in any skill.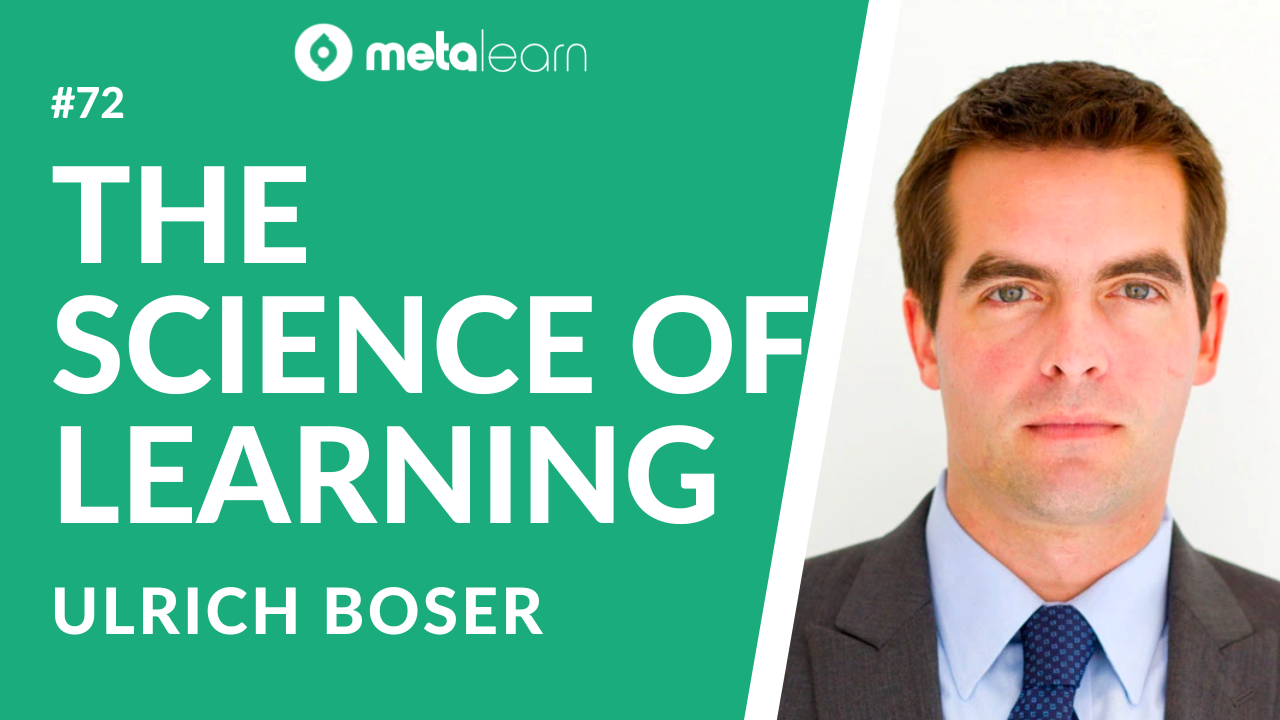 Ulrich Boser is a bestselling author and senior fellow at the Centre for American Progress. He recently released Learn Better, a book on the science of learning designed to help you master the skills for success in life, business, and school - and become an expert in anything.

Ulrich has interviewed some of the greatest minds in the field of learning science, including many of the guests on the MetaLearn Podcast and has thought deeply about the fundamental principles of learning how to learn, giving him a unique take on the field. In this conversation we discuss a range of topics including:

- The most important MetaLearning principles Ulrich discovered in his research
- How Ulrich has applied learning science to upgrade his basketball skills
- The importance of trust in learning and education and how to develop it

So whether you're looking to upgrade your learning skills, gain insights from one of the thought leaders in the field of learning to learn or understand how to leverage trust in your learning, this episode will give you all that and more.
Selected Resources


🎙 ML52: Kalid Azad on How To Get Better at Math, the Key To Good Explanations and the Art of Rapid Skill Acquisition
🎙 ML46: Barbara Oakley on Learning How To Learn, Retraining Your Brain and The Secrets Behind Great Online Education
🎙 ML40: How To Learn a New Skill
Selected Resources


📖 Learn Better: Mastering the Skills for Success in Life, Business, and School - Ulrich Boser
▶️ Ulrich Boser outlining concerns with Fordham's study - Do High Flyers Maintain Their Altitude?
🖥 UlrichBoser.com - Ulrich's Personal Website

Credits


This episode was edited by George Drake Jr.