ML60: Gabriele Oettingen on Rethinking Positive Thinking, The Science of Motivation and How To Achieve Your Goals
Discover the pitfalls of positive thinking, the problems with the way most people normally set goals and the practical tools needed to become healthier, improve our personal relationships and perform better at work.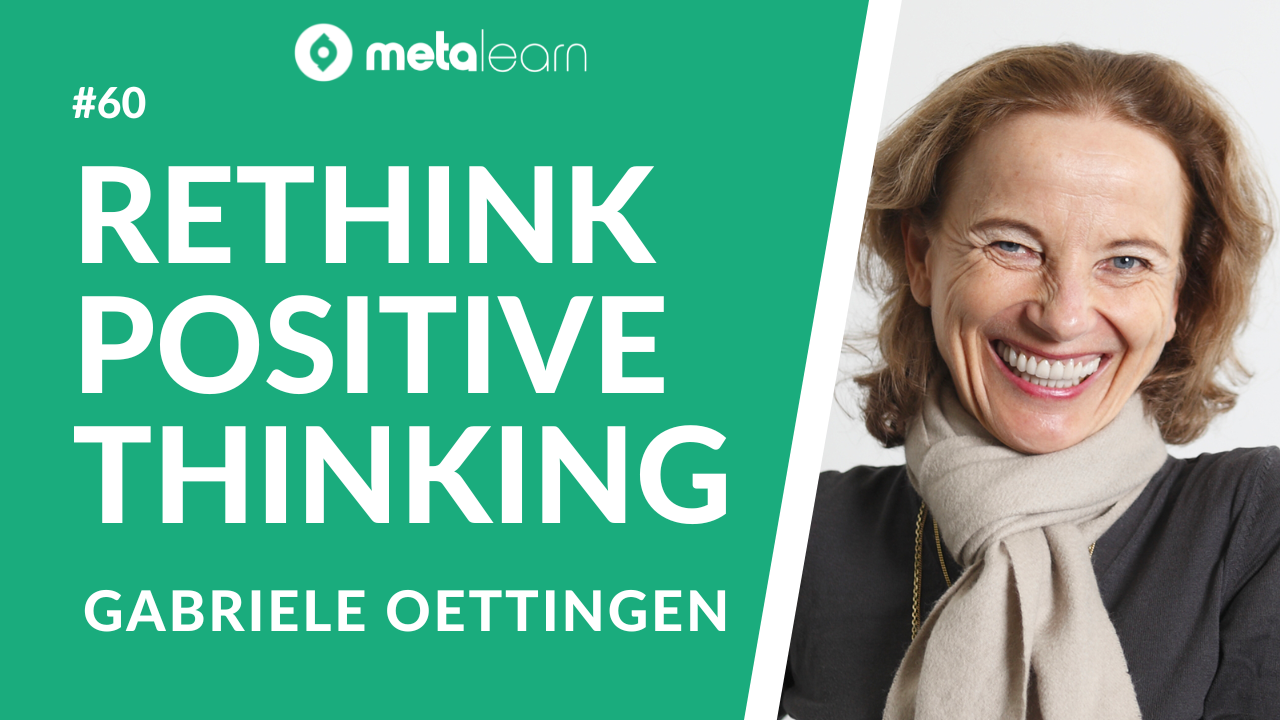 Gabriele Oettingen is a Professor of Psychology at New York University and the University of Hamburg and a bestselling author. Her research focuses on human motivation and goal setting, exploring the impact of the way we look at the future on our emotions and behaviour.

We're living in an age where positive thinking is all the rage – from pop music to political speeches thee message is the same: think positive, focus on your dreams and they'll come true before you know it. The problem with following this advice is not only that it's empty and hard to action – but that it can actually reduce your chances of achieving your goals.

Gabriele Oettingen has spent twenty years researching the science of human motivation and discovered time and again that conventional positive thinking falls short. By changing the way we think about the future her research has proven that we can become healthier, improve our personal relationships and perform better at work.

In this conversation we discuss a range of topics including:
- How people normally set goals and what they're doing wrong
- The pitfalls of positive thinking and how to avoid them
- The practical tools you can apply to get better results in your life

So whether you're looking to make some major changes in your life or just level up that extra one per cent, you'll learn the practical strategies needed to change your mindset and habits in order to achieve your goals.

Selected Resources


📖 Rethinking Positive Thinking - Gabriele Oettingen
▶️ Rethinking Positive Thinking @ DLD Women