ML173: Dean Nelson on Interviewing Like a Pro, Confronting Career Crisis and Talking to Your Heroes
Learn how to navigate career crisis, how jazz is a useful analogy for understanding how to have better conversations, and how to become an effective interviewer and get valuable insights every time.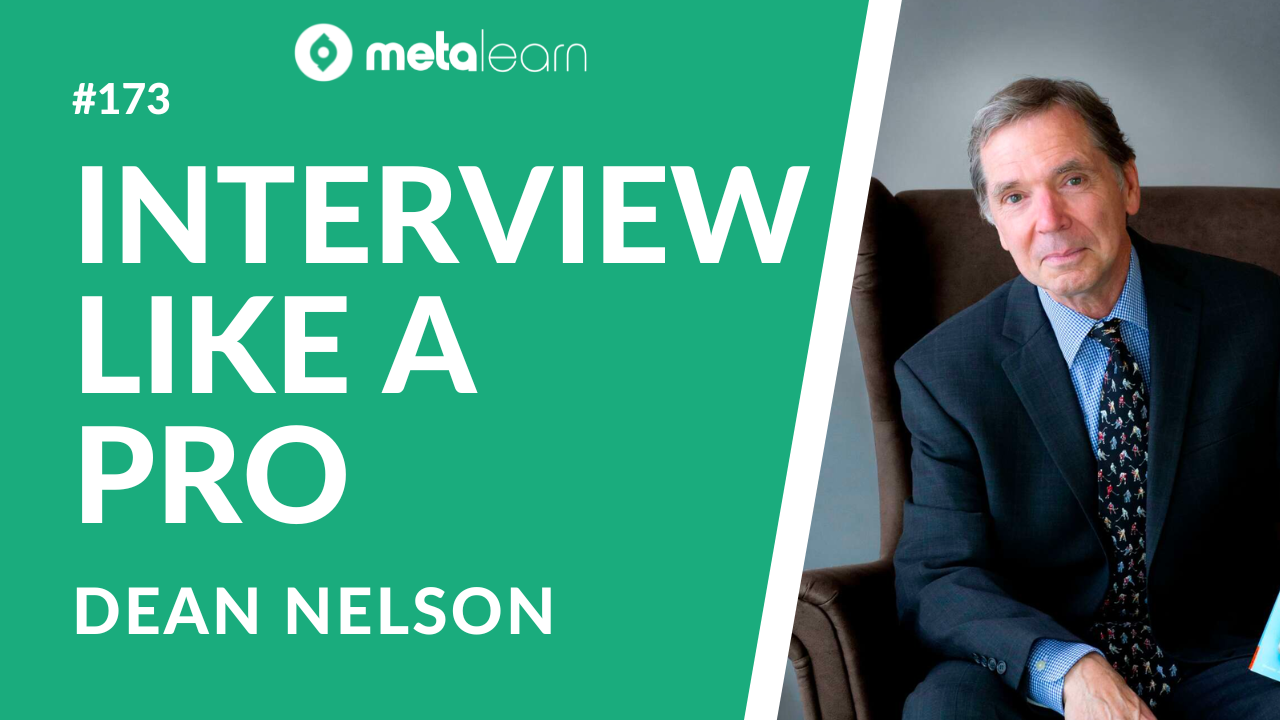 Dean Nelson is the director of the journalism program at Point Loma University and the host of the Writer's Symposium by the Sea where he interviews successful writers about writing. He recently synthesised all of his insights into the book Talk To Me: How To Ask Better Questions, Get Better Answers, and Interview Anyone Like a Pro.
How many times are authors asked the same repetitive questions about their books? Or what about sports stars being asked how they feel after they've just won or lost a game?
Bad questions are everywhere and they nearly always produce useless answers that could have been found by doing a little research or applying common sense but this problem isn't just limited to the realm of journalism or podcast hosting.
In some ways everyone is an interviewer because if you think about it, an interview is just a series of questions that leads to understanding on a given topic, and whether you're a doctor, an investor, a teacher or a startup founder, you need to be able to ask questions that produce useful answers.
Dean is the perfect person to learn this from - he has over 40 years of experience in journalism and has written stories from all over the world, which have been published the likes of the New York Times & Boston Globe.
In this episode, we discuss:
How to navigate career crisis and the two questions that resolved Dean's own struggles
How jazz is a useful analogy for understanding how to have better conversations
The path to becoming an effective interviewer and getting valuable insights every time
This was a really insightful conversation that will teach you how to ask better questions and get better answers whether you interview for a living or not.
Show Notes
Introducing Dean [00:37]
What was school like for Dean? [03:04]
When did Dean realise that he was good at writing? [05:19]
What are the two simple questions you can ask yourself to help you find direction in your career? [07:27]
How does Dean guide journalism students in finding what they want to do with their lives? [14:42]
What does it mean to look at the world with new eyes? And how does that relate to the search for meaningful work? [17:03]
How is interviewing people and asking questions like jazz? [22:44]
How can you measure your progress as an interviewer? How did Dean realise that he was improving during his career? [28:30]
What are the characteristics of a good interview? [32:16]
How do you interview your heroes without getting overwhelmed? Dean shares his experience interviewing his journalism hero, Bill Moyers. [36:35]
How do you strike a balance between interviewing someone and creating a story about them that's never been told before? [41:48]
Closing remarks [45:48]
Resources
Follow Dean online‍