ML16: Mads Holmen on Educational Philosophy, the Nature of Intelligence and The Battle for Your Attention Online
Discover the difference between learning and education, the dynamics of the 'Attention Economy' and whether intelligence is determined by nature or nurture.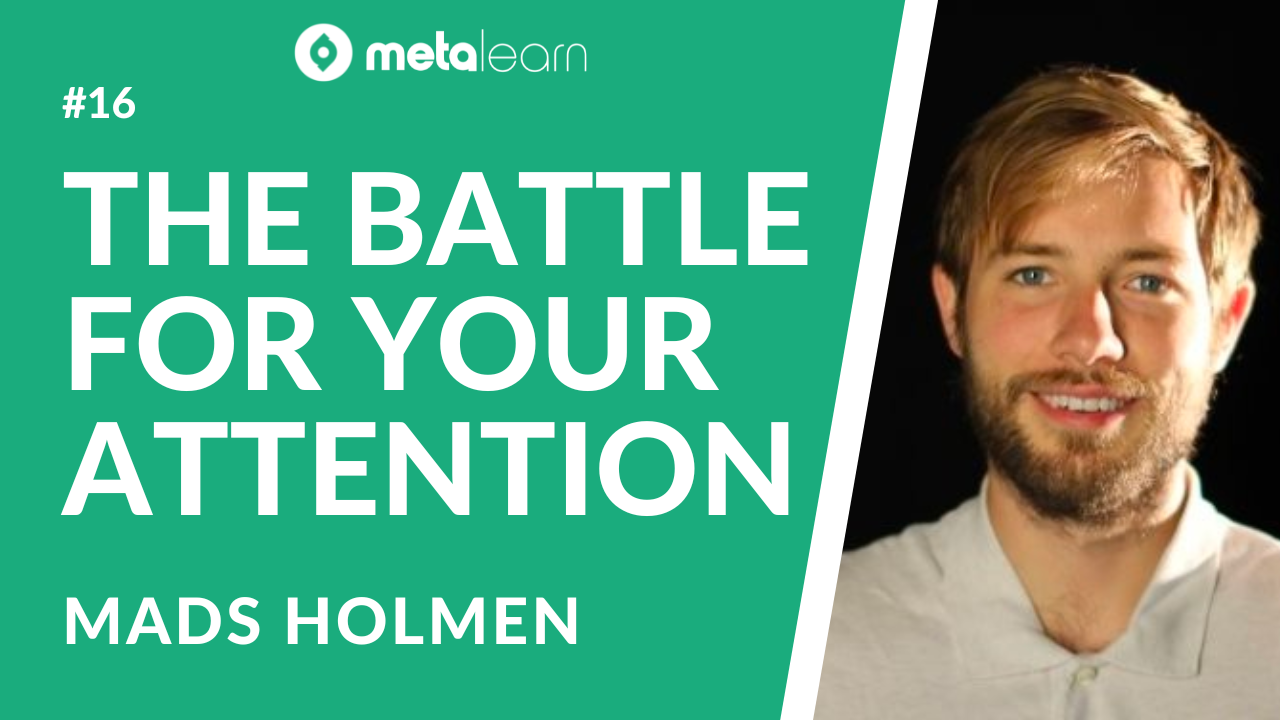 Mads Holmen is the CEO of Bibblio, a platform helping knowledge publishers deliver smarter content recommendation. Bibblio's clients include the University of Cambridge and Oxford University Press as well as the BBC and YouTube.

It's been well documented that the educational system in the West has problems, but if you want to improve a system you need to look at the ways people think and interact with each other before changing the rules - and that's what educational philosophy is all about.

Mads is someone who has integrated ideas from educational philosophy into his business Bibblio and he's often invited to speak about them on panels about learning and ed-tech. After seeing him at a talk in London, I reached out to him for a chat about some of the big issues in the field of learning and intelligence.

In this episode we discuss a wide range of topics including:

- How to think about learning and education
- Whether there's an ideal curriculum for the 21st Century
- The nature of intelligence by drawing insights from the nature vs nurture debate

So whether you're looking to deepen your understanding of the ideas driving our educational system or find out how to navigate the endless stream of content online, this episode has you covered.

Related Posts

Podcasts


🎙 ML56: Jeff Cobb on The Learning Revolution, The Key To Good Content and The Future of Mobile Learning
🎙 ML28: Richard Nisbett on Mental Models, The Geography of Thought and The Nature vs Nurture Debate
🎙 ML24: Tom Chatfield on Digital Detoxing, Using Technology Wisely and How To Thrive in the Digital Age
Articles


📄 How To Redefine Learning for the 21st Century
📄 What's The Point of Education Again?
📄 Exploring the Fierce Debate on the Curriculum

Selected Resources


📖 Steps to an Ecology of Mind - Gregory Bateson
📖 Multiple Intelligences: New Horizons - Howard Gardner
📖 The Little Prince - Antoine De Saint-Exupery
🖥 Bibblio Blog (Education vs Learning, Trees vs Networks, Search vs Discovery)
▶️ TED Talk: Kids Can Teach Themselves - Sugata Mitra
▶️ Talk: The Economics of Human Development – Brandon Busteed