ML157: Thomas Moore on Fostering Creative Collaborations, Exploring the Human Psyche and The Soul Impact of Working from Home
Discover the art of fostering creative collaboration, the core ideas and thinkers who have advanced our understanding of the human psyche and how the pandemic and online communication has affected the soul aspects of our work experience.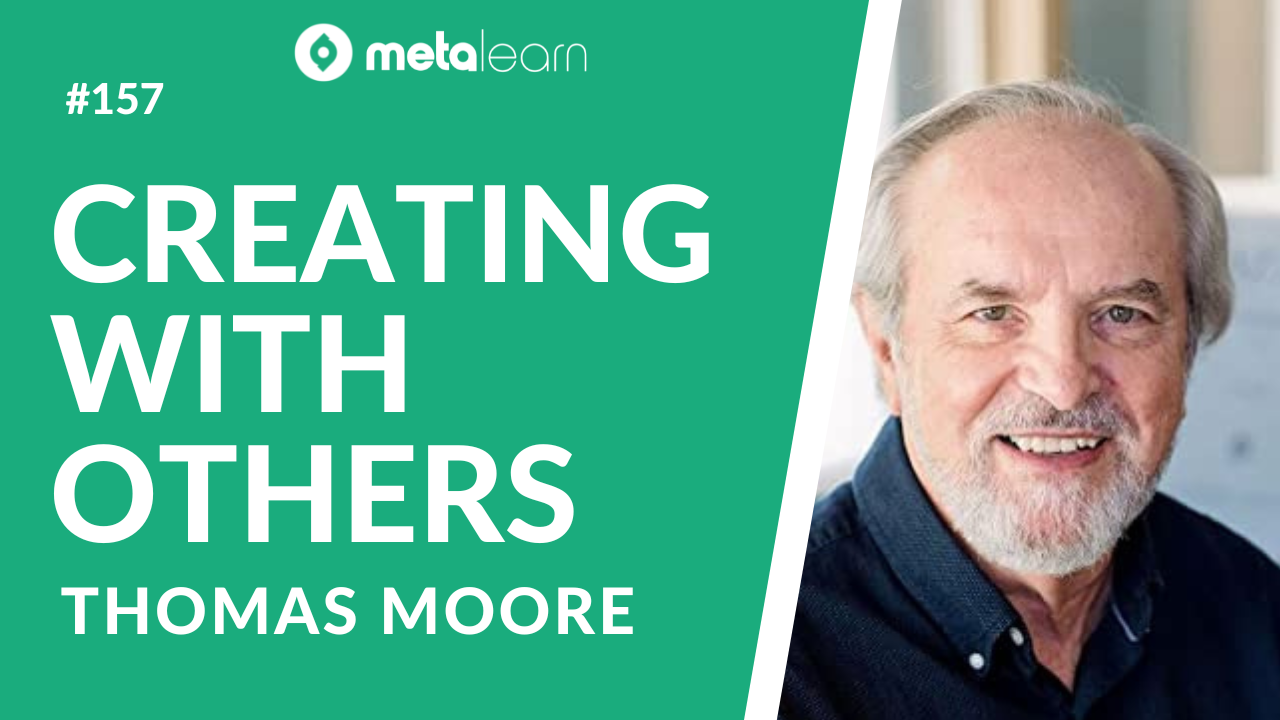 Thomas Moore best selling author international speaker and esteemed psychotherapist. He is best known for the number one New York Times bestseller Care of the Soul and has written twenty-four other books about finding meaningful work, bringing soul to personal life and culture and doing religion in a fresh way.
This is Part 2 of my conversation with Thomas, so if you haven't already I recommend you go back and listen to Part 1 where we discussed
The concept of having a calling for work - specifically when this is naive and when it isn't
How Thomas has written 25 books over the course of his career without retiring to a cabin in the woods
The distinction between soul and spirit and why it matters for everyone
In this second part we cover:
What it was like to be part of the new movement of archetypal psychology with James Hillman
The core ideas and thinkers who have advanced our understanding of the human psyche from Plato in Ancient Greece to Marsilio Ficino in Renaissance Italy
How the pandemic and online communication has affected the soul aspects of our work experience
We also touch on the taboo around money in our society and how it relates to work.This was an exceptional conversation with someone I have a huge amount of respect for and  hope you find his ideas as valuable as I have. So without further ado please enjoy Part 2 this conversation with Thomas Moore
Show Notes
Reintroducing Thomas Moore [00:37]
How did Thomas meet James Hillman? What was their relationship like as scholars of psychology and the humanities and as spiritual people? [02:35]
What was the experience like editing James Hillman's work A Blue Fire? [07:45]
What are the challenges when doing collaborative work? Thomas recalls a rare yet significant struggle he shared with Hillman. [10:13]
How did Thomas resolve conflicts involving other academics? How did his differences with Hillman play out in their relationship? [14:58]
What are scholarly works that played significant roles in influencing Thomas' body of work? [18:58]
Thomas discusses Marsilio Ficino's philosophy of the soul and the idea of natural magic. [20:26]
Who are other philosophers that inspired and influenced Thomas' works? What were their philosophies and ways of navigating the concept of the soul? [22:17]
What was Jung's experience that brought forth the idea of the anima and the animus? [24:28]
How did Hillman's ideas differ from Jung's? Why does Thomas feel liberated by Hillman's ideas on the anima and the animus? [25:42]
What is the concept of psychological polytheism? Why didn't Hillman believe in the integration of the self? [26:34]
Thomas shares his thoughts on what aspects in one's life are affected by the pandemic, why it's important to include families when talking about career, and how society overvalues work. [29:11]
What does Thomas think of online communication? What are the things that the pandemic has retaught people when it comes to communicating? [34:01]
Why is it important to have conversations around money within the family and within professional spheres? [38:04]
According to archetypal psychology, what is a possible reason why people are always aiming for more than what they have? How can people disconnect satisfaction from having more money or having more sexual experiences? [39:56]
Closing statements [42:24]

Resources