ML154: Margaret Heffernan on Career Experiments, Thinking Critically about The Future and Thriving in Uncertainty
Learn how to run career experiments, the problems with modern forecasting in an uncertain environment and the importance of human qualities like coalition building, imagination and humility in the modern world.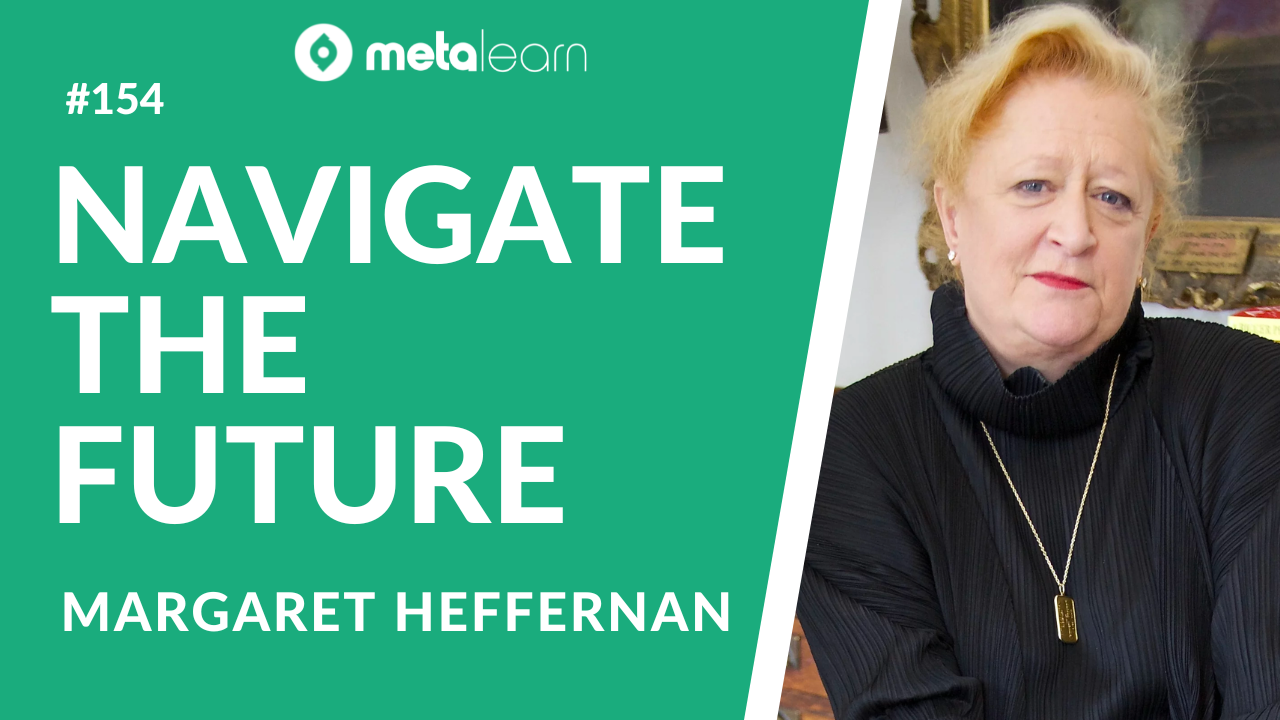 Margaret Heffernan is the former CEO of five businesses and the author of six books that explore business and effective leadership. She received an MA from Cambridge University and was awarded an Honorary Degree from the University of Bath in 2011, where she is a regular lecturer on the University's MBA program. Her 3 TED Talks have also been viewed by 12 million people at the time of recording.
Margaret's latest book, published in 2020, is Uncharted: How to Map the Future, which challenges us to resist the false promises of technology in predicting and controlling the future and encourages us to mine our own creativity and humanity to build the future we want.
In this episode we discuss:
- How to pursue a career as a series of experiments and the heuristics you can use to stop one path and start another
- The problems with modern forecasting in an uncertain environment - and how the models used and agendas can shape their predictions
- The dangers of prioritising efficiency in an uncertain world and the importance of human qualities like coalition building, imagination and humility
This was a fantastic conversation that will give you some great practical advice for navigating the world we live in as well as giving you some perspective on the most important big picture questions of our time.
Show Notes
[00:00 - 02:33] Introduction
[03:03 - 5:11] Margaret attended multiple schools in different locations during her education. What did she learn from being exposed to different cultures at a young age?
[05:28 - 7:17] Some people have a clear idea of what they want to be growing up while some, like Margaret, figure it out later in life. What happened in Cambridge that caused Margaret to realise what she was interested in?
[07:18 - 10:00] The biggest lessons you learn in university are not always on the curriculum. What did Margaret learn from her university experience?
[12:49 - 14:43] What was the inspiration for Margaret's book, Uncharted?
[16:16 - 19:13] Predictions for the state of the world in the coming years can be rather grim at times when it comes to the automation of jobs. What is Margaret's thought process for thinking critically about these forecasts?
[19:40 - 20:35] Although many predictions are inaccurate, they can be useful. Margaret talks about how she uses them to shape her own worldview.
[21:22 - 25:09] Figuring out the right career path can be a long process of experimentation. How did Margaret go from working as a television producer to a CEO of several technology companies to a successful author and speaker?
[25:46 - 27:46] Having financial targets for your income is a common approach but can have its downsides. What are Margaret's principles and values around work and money?
[28:40 - 31:35] Some forecasts are made with ulterior motives because getting people to believe in a certain outcome makes that outcome more likely. How can we adopt an attitude of radical skepticism when looking at these forecasts?
[32:51 - 37:07] Advancements in technology has made significant life extension an apparent possibility but these changes could have a lot of implications on human culture and society. What are Margaret's thoughts on the transhumanist movement?
[37:34 - 40:51] Margaret reflects on the topics of her books and how they apply to individuals as well as organisations. Why is the mental split between work and the rest of life unhelpful?
[41:51 - 44:29] Being the CEO of a company is a complicated balancing act. What was Margaret's process as a former CEO of 5 companies and why does she believe you shouldn't follow the money when starting a business?

Resources