ML150: 5 Lessons from 150 Podcast Episodes
What have I learned after 150 episodes of the MetaLearn podcast? Find out in this special podcast episode where I'll share some of the most important insights I've gained after 150 episodes and over 4 years of the MetaLearn podcast.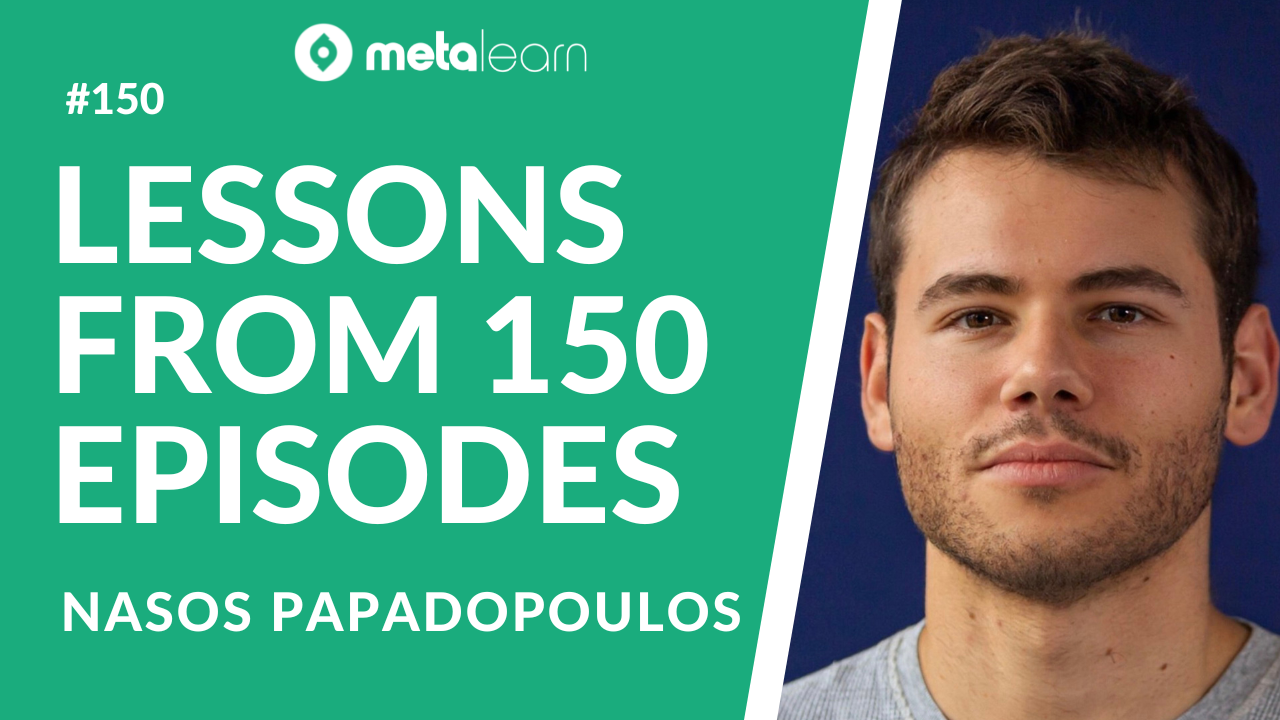 Welcome to episode 150 of the MetaLearn Podcast! In this episode I'll reflect on my experience building the podcast over the last few years and share some of the lessons I've learned about the creative process along the way.
These lessons aren't going to be tips and tricks to start a podcast – I've already covered that in my article Learning by Podcasting. Instead, they'll be reflections that translate across podcasting to any creative project and for me this applies just as much to business and entrepreneurship as it does to music or art, painting or podcasting. The principles I discuss include:

- How being willing to look foolish is the starting point of every great creative achievement
- The importance of promoting your own work and how to get over resistance to doing it
- The severe consequences of not doing creative work as a creative person

I hope these insights will prove useful. Whether you've been listening since day one or have just tuned in to the show recently, thank you for being here.
Resources‍