ML142: Matt Clifford on Organising Genius, The State of Technology Entrepreneurship and Solving the Innovation Problem
Discover what the world's most ambitious people are doing with their lives, what's causing the slowdown in innovation in the West and how to solve the tough problem of organising genius, including successful attempts to do it.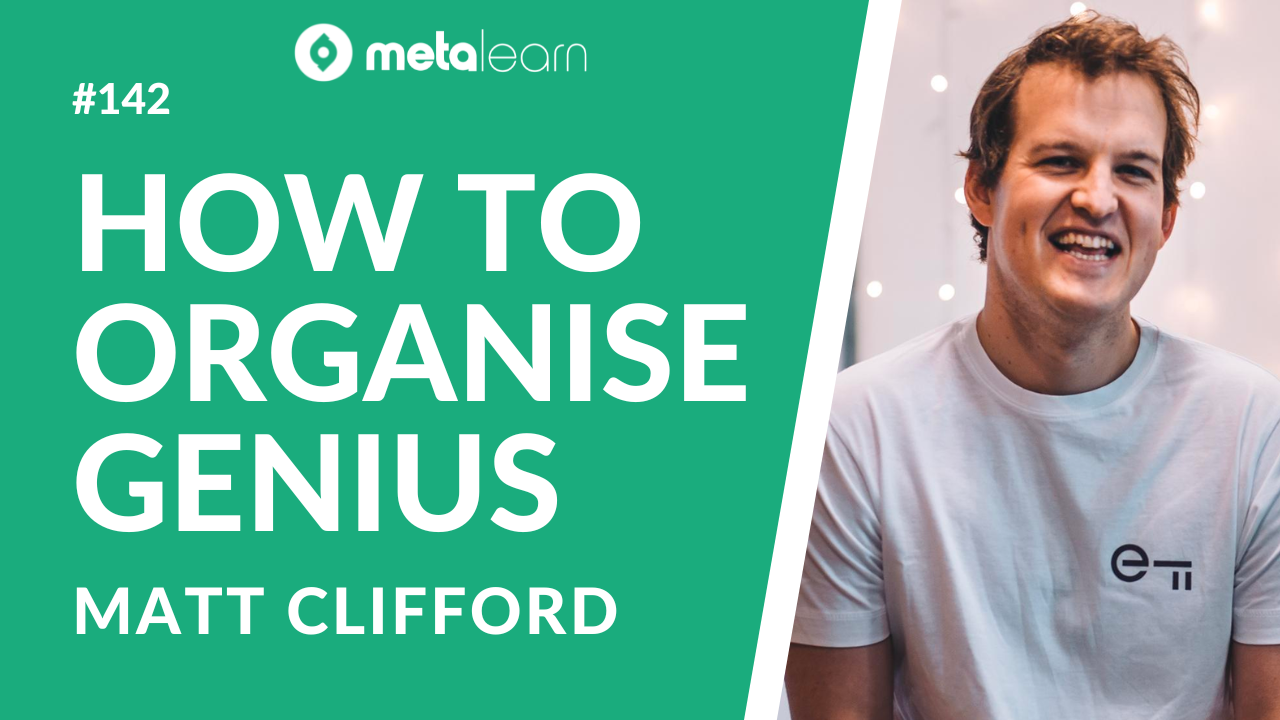 Matt Clifford is the CEO and co-founder of the world's leading talent investor, Entrepreneur First.
I previously had Matt on the podcast back in episode 88, where we spoke about the qualities of successful entrepreneurs, the environmental characteristics that produce startup hubs and his lessons from building hundreds of startups.
After that conversation Entrepreneur First became a client, and I built up their content over the course of a year and half, meeting some amazing entrepreneurs from all over the world. I finished up at EF last year but have been following Matt's excellent newsletter, Thoughts in Between, where he shares his view of the world touching on Technology, Politics and Business.
I wanted to get Matt back on the podcast to chat about some of the big ideas he's spending a lot of time on at the moment. In this episode we cover a range of topics including:
- The current state of talent allocation - including whether there are too many entrepreneurs
- What's causing the slowdown in innovation in the West and how to halt it
- The tough problem of organising genius and successful attempts to do it
We also talk about the role of government vs business in solving big problems and how the startup ecosystem has been affected by COVID-19. This was a wide ranging conversation - Matt's one of the most interesting thinkers I've spoken to on the podcast and this didn't disappoint.
Show Notes‍

Introducing Matt [00:39]
What has Matt's lockdown experience been like? [03:01]
How has the pandemic affected work and business in the startup community? [04:21]
What is Matt's evaluation of the government's response to aid and to provide startups with capital and incentives? [07:40]
How can the government and investors help stabilise the startup economy? [09:15]
How do long-term trends and short-term cycles in the startup ecosystem affect talent allocation? [12:25]
Why do people gravitate toward big tech more compared to tech entrepreneurship? What motivates people to shift to startups? [16:23]
What are the current problems that monopolies in big tech present due to lack of regulation? [20:39]
How do we address the downward trend of innovation in tech? [23:20]
How do you design institutions that optimise talent and genius? Who are the current frontrunners in this area? [29:37]
What is the role of the government in coordinating and ensuring that innovations in tech are being supported? [36:20]
How should entrepreneurs and innovators think about the limitations of the government in tech innovation? [42:27]
How does Matt pick and decide which topic he will write about in his newsletters? [44:21]
What book has Matt enjoyed most since the lockdown? [46:35]
Closing remarks [47:51]
Resources


✉️ Thoughts in Between - Matt's Weekly Newsletter
📄 Technology entrepreneurship and the disruption of ambition
🎧 Matt Clifford on Scaling Your Ambition