ML139: Andreas M. Antonopoulos on Crisis Economics, Crony Capitalism and The Future of Crypto
Discover the implications of the crisis for the global economy and people like you, the future of crypto including Bitcoin and different DeFi projects and the tradeoff between government control and individual liberties.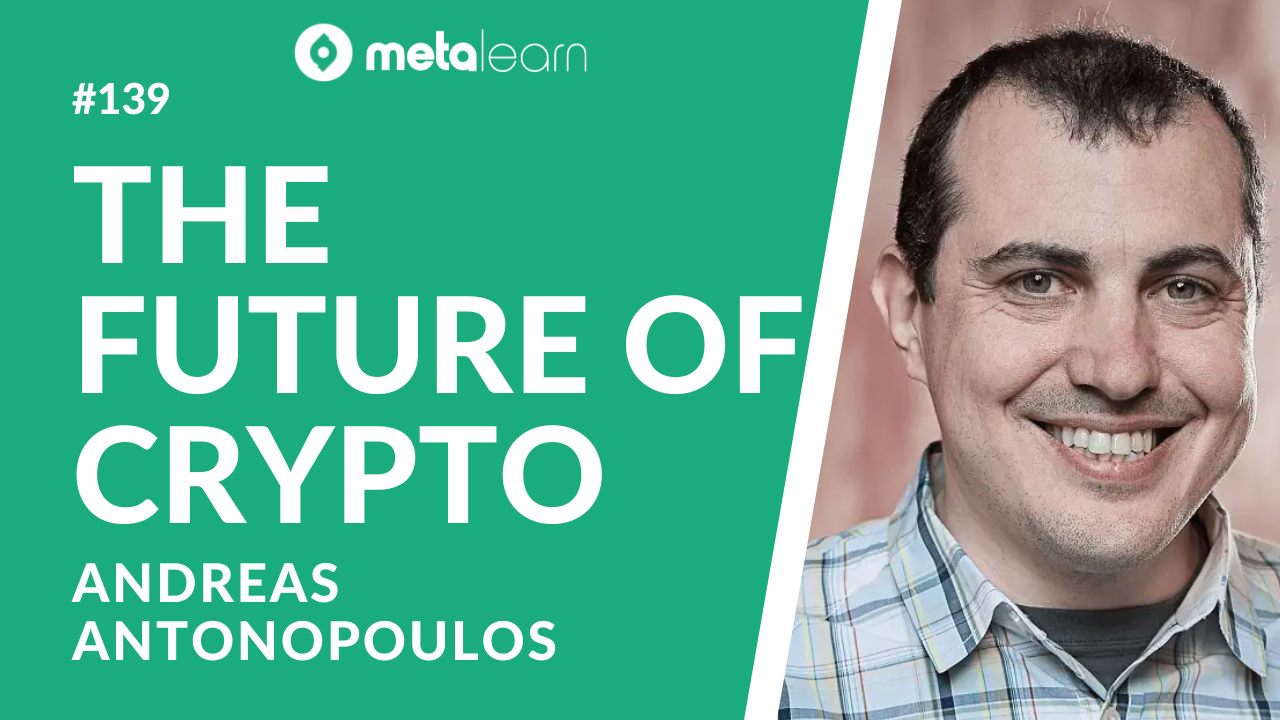 Andreas M. Antonopoulos is a best-selling author of 4 books, internationally acclaimed speaker, and one of the world's top bitcoin and open blockchain experts  testified in hearings of the Australian and Canadian Senate.
I previously had Andreas on the podcast back in episode 114 where we spoke about the nature of money and the core principles behind Bitcoin and Ethereum - so go back and listen to that if you want a primer on cryptocurrencies.

At the end of that conversation we spoke about the response of global central banks and governments to the 2008 Financial crisis, which involved the government bailing out the banks, cutting interest rates to near zero and printing money to buy assets, a policy known as quantitative easing.

Now in response to the coronavirus crisis, global central banks and governments have gone bigger than ever before, with zero rates, QE and massive stimulus - it's more of the same but a much much bigger scale. If there's one guy to speak to about all this it's Andreas.

In this conversation we dive into a whole range of topics including:

- What are the implications of what's happening for the economy - growth, inflation and unemployment?
- The possible implications of the shift that's happening for Bitcoin and decentralised finance - talk about the differences between tether and DAI
- The obvious tradeoffs here between individual liberty and social responsibility in the short and long run

We are in crazy times and this was a pretty sobering conversation - Andreas doesn't pull any punches - but there's also a cause for optimism and you'll get a lot out of this conversation.
Show Notes‍

Introducing Andreas [00:40]
What does Andreas think of the global central banks and the government's responses to COVID? Why doesn't the stimulus package work? [04:25]
What is the biggest indicator that the economic stimulus has not been in favor of the people? [09:33]
Why is there a disconnect between the financial economy, specifically the stock market, and the real economy with millions being unemployed daily? [12:19]
What societal conditions in today's economy are on par with those of the Depression-era? [15:31]
Has the coronavirus pandemic affected people's lives globally in a positive way? [17:20]
What has been the response of the decentralised finance sector to the pandemic? How has the current financial crisis accelerated growth in the space? [19:10]
What are the fundamental differences between Tether and Ethereum? [22:46]
How does Bitcoin halving work? Is Bitcoin a safe haven asset? [27:20]
Andreas shares his take on a better alternative to keeping your money in the bank [32:26]
Why does Andreas believe that taking civil liberties, even during a global pandemic, is irreversible? [34:47]
How is eradicating cash the same as limiting people's freedom? [38:30]
How has COVID revealed our nature of solidarity? [39:56]
Closing remarks [41:26]

Resources
🖥 Antonopoulos.com - Andreas' Website
🖥 Andreas Antonopoulos Patreon Page
📖 The Internet of Money - Andreas M. Antonopoulos