ML136: Daisy Christodoulou on Why Technology isn't Neutral, Reflections on 21st Century Skills and EdTech Thought Leaders
Discover why technology isn't neutral despite what Silicon Valley wants you to believe, the key 21st century skills and the companies and people that are doing great work in the learning and education space.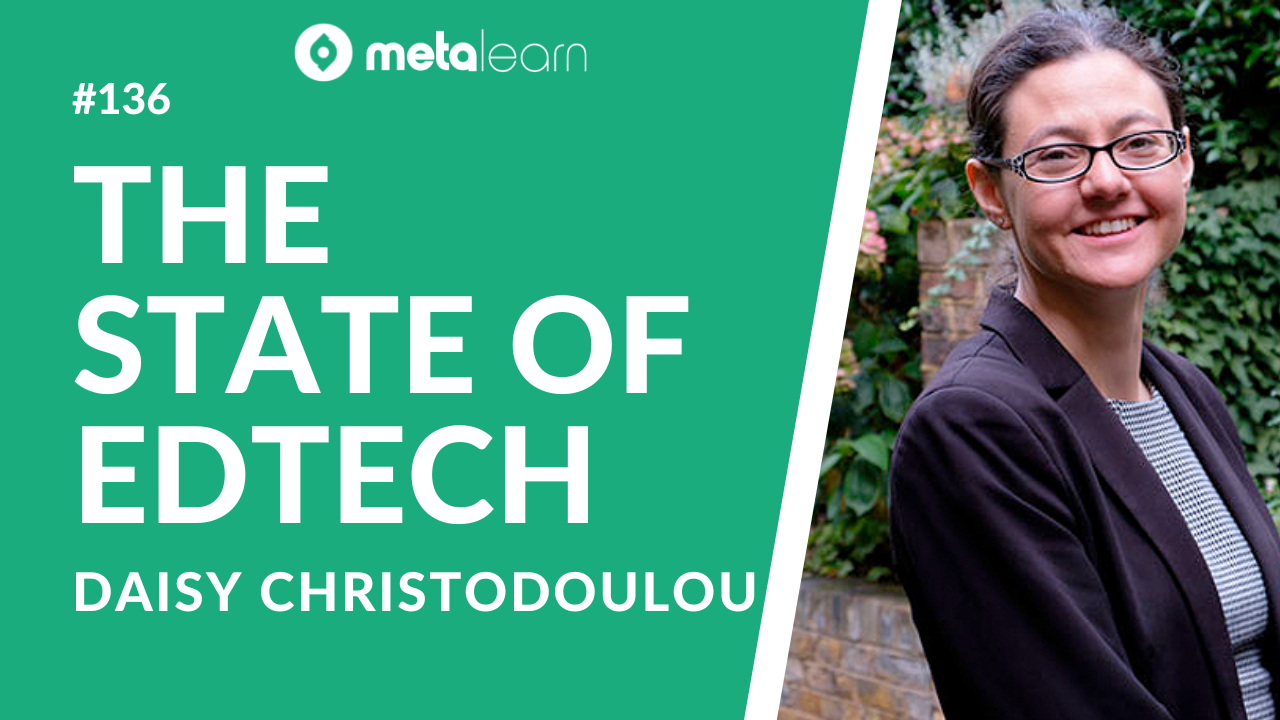 Daisy Christodoulou Director of Education at assessment startup No More Marking and the author of the new book Teachers vs Tech? The Case for an EdTech Revolution.

This is the Part 2 of a two part conversation and I definitely recommend you go back and listen to part 1 where we discussed how tech can help improve education through adaptive learning and spaced repetition, why teaching facts is still important for foundational knowledge  and the bad ideas behind EdTech disasters.

In this episode we discuss:

- Why technology isn't neutral, despite what Silicon Valley want you to believe
- Daisy's feedback on my ideas about the key 21st century skills
- The companies and people that Daisy admires in the learning and education space

We also discuss how Daisy applies her knowledge about the learning process to her own projects.This episode will help you reflect on how you use technology in your learning and point you towards some amazing thinkers and companies in the EdTech space.
Show Notes‍

Introducing Daisy [00:35]
Is the medium same as the message? Why is neutrality in technology a myth? [02:20]
Why is the advertising model of technology problematic to education? [06:02]
What characterises today's digital divide? [09:12]
The skills needed to thrive in the 21st century, according to Nasos [11:13]
What does Daisy think of metalearning? [14:04]
What concerns about metalearning should educators and learners think about? [16:17]
Which startups in the ed-tech economy are genuinely developing the space? [17:42]
What is the concept behind No More Marking's comparative judgment system? [20:27]
Who are the thinkers that Daisy believes should influence and create policies around ed-tech? [24:34]
How does Daisy apply her principles to the things she's currently learning? [27:04]
What made Daisy change her mind about the relationship between human judgment and statistics? [29:06]
Closing remarks [31:24]
Resources

📖 Teachers vs Tech? The Case for an EdTech Revolution - Daisy Christodoulou
📖 Seven Myths About Education - Daisy Christodoulou
📖 Making Good Progress? The Future of Assessment for Learning - Daisy Christodoulou
Daisy's EdTech Picks

Companies
People