ML129: David Perell on The Future of Media, Transformative Learning and Accelerating your Career by Writing Online
Explore the future of media and why people are companies now, why identity is the key to transformative learning experiences and how knowledge workers can train more like athletes.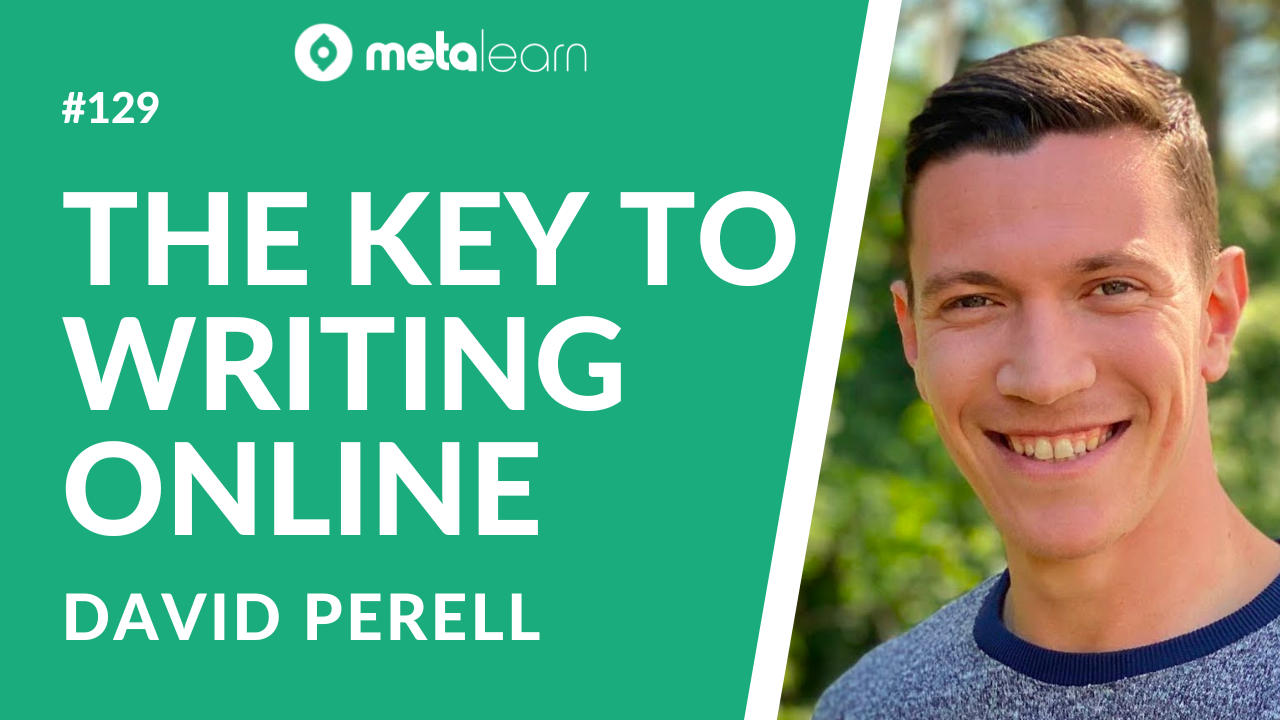 David Perell is a writer and educator on a mission to transform our relationship with information.
He leads an online course called Write of Passage where he gives students students the tools to publish their ideas, build an online audience, and accelerate their career in an intense 5 week program. He also hosts the North Star podcast where he interviews great people like Neil deGrasse Tyson and Tyler Cowen.
In this conversation we speak about
- The future of media and David's idea of Naked Brands
- Why identity is the key to transformative learning experiences
- Why knowledge workers should train more like athletes and how to do it
This was a wider ranging that will give you a fresh perspective on learning and and teach you how to leverage the power of the internet to accelerate your career.
Show Notes‍

Introducing David [00:39]
Why did David despise school? How did school limit how he pursued his interests? [02:29]
When did David realise that he was good at something? [04:15]
How does curiosity produce avid readers? [06:20]
Why did David decide to go to college despite having an unconventional perspective of school growing up? [08:01]
What are some challenges that creators and entrepreneurs face when building an audience? How do you build a brand that people will be invested in? [10:35]
What was David's motivation in studying Christianity? How is Christianity the key to understanding western civilisation? [14:15]
How does modern media affect the way we value our personal relationships? [17:02]
How is David's idea that 'people are companies' currently being perceived? Is everyone capable of building a company? [19:56]
Where do great ideas come from? How do you build an audience beyond writing good stuff? [22:25]
How has David's relationship with Tiago Forte of Forte Labs influenced his creative process? [27:38]
What key insights about teaching people how to become citizens of the internet has David learned from running Write of Passage? [31:29]
How does changing one's identity through social learning prove to be an effective way to learn? [35:28]
Why is continuous learning an important skill for knowledge workers? [39:11]
How does David filter the ideas that he comes across on a daily basis? [41:52]
What are the principles behind building a second brain? [45:03]
Closing remarks [48:25]
Resources