ML127: Alex Dunsdon on Changing Career, Understanding Yourself and The Power of Ideas
Explore the the overlap between understanding yourself and doing great work, the conditions needed for successful career change and the power of imagination and why ideas rule the world.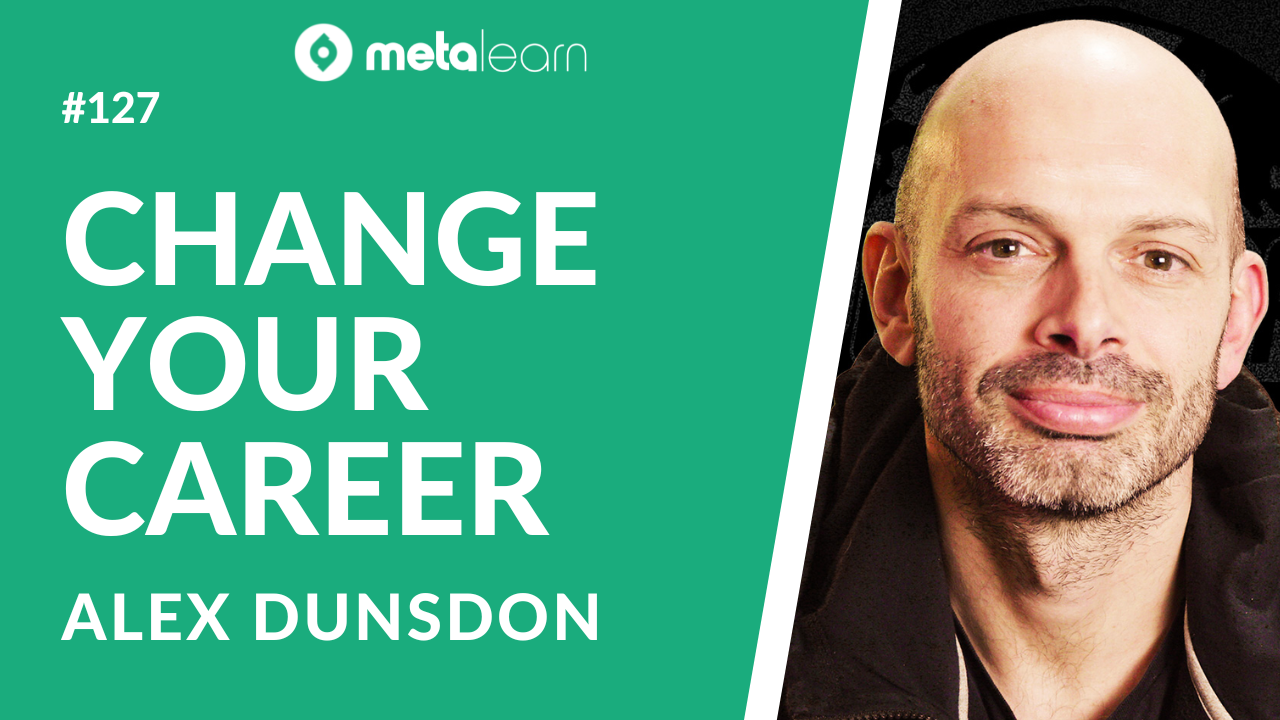 Alex Dunsdon is an entrepreneur, investor and all-round curious person. He's an Investment Partner at Saatchi Invest, where he's invested in companies like Citymapper and Dojo and is also now working as Chief of Staff at e-commerce platform RedBrain.

I previously had Alex on the podcast in episode 112 where we spoke about Alex's experience of school, his career lessons and what he looks for in founders, so if you want some more context on him and his story go back and listen to that.

In this episode, the main theme is the overlap between understanding yourself and doing great work. We discuss:
- Alex's recent career shift and the personal realisations behind it
- My experience in the last year and what I've learned about how I work
- The power of imagination and why ideas rule the world

This conversation will be really useful if you're looking to make a career change but even if you're happy with what you're doing there's loads of great insights that will help you do better work and question the world around you.
Show Notes‍

Introducing Alex [0:55]
Why is Alex moving away from the bakery? [02:25]
How did Alex come to the realisation that his old self was potentially hindering his mission in life and his discovery of who he really is? [07:03]
Nasos on his relationship with work and career struggles during the past year [12:40]
How tough was it for Alex to ultimately leave everyone behind in the bakery and pursue what he's doing now? [16:44]
Alex on feeling trapped, making a career change, and the power of imagination [20:40]
What's next for Alex? What is the current project he's working on and how did it come to fruition? [25:00]
How does Saatchi Invest work financially? How do Alex and his team keep their model sustainable? [30:41]
How have the constraints of the VC business model affected their prospective investees? [33:05]
What does Alex's day-to-day life look like at present? [37:32]
How much of Alex's self-inquiry process is sitting alone in a room versus having conversations with other people? [40:25]
What things are Alex curious about on a macro scale? [41:14]
How does Alex view religion now? [44:52]
Closing remarks [48:43]
Resources


👤 Jerry Colonna - Executive Coach
📄 My Linky Brain. Why Did Nobody Tell Me?
📄 The Best People Work for More than Money. Why I Invest in Cults.